Diversity, Equity, and Inclusion


Please Wait
One of Our Laser Development Engineers Demonstrates
Her Findings
Diversity Drives Innovation
At Thorlabs, we know that the diversity of our employee base and the community of customers we serve is an integral facet of our ability to innovate. Our team members come from many cultures, religions, nationalities, gender orientations, and backgrounds. Our global reach extends to 21 offices in nine countries, each of which celebrates the uniqueness of its employees and caters to the needs of the local customer base.
We Recognize that Diversity in Thought and Background is Essential for Advancements in Research and Technology
We Are Committed to Building a Workforce that Reflects the Diversity of Our Global Customers and Research Partners
We Focus on Recruiting the Best Talent Globally, Ensuring a Culture of Inclusion, and Promoting the Education and Career Growth and Development of Current Employees
Recent initiatives include:
Engaging with a Diversity Coach
Launching Inclusive Leadership Training
Creating Internal Employee Success Groups (ESGs) that Spearhead Employee Engagement Projects
Developing the Thorlabs Ambassadors Program: A unique network of college students that helps us create educational content for our
website to better understand – and support – our diverse customer base
Investing in Tomorrow's Scientists
We believe cultivating the next generation of diverse engineers and scientists is essential to our industry. That's why we support programs that expand STEM education opportunities for all.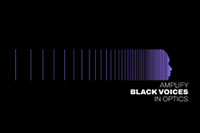 We are founding members of Optica's
Amplify Scholarship
. It is awarded annually
to 10 Black undergraduate or graduate-level students.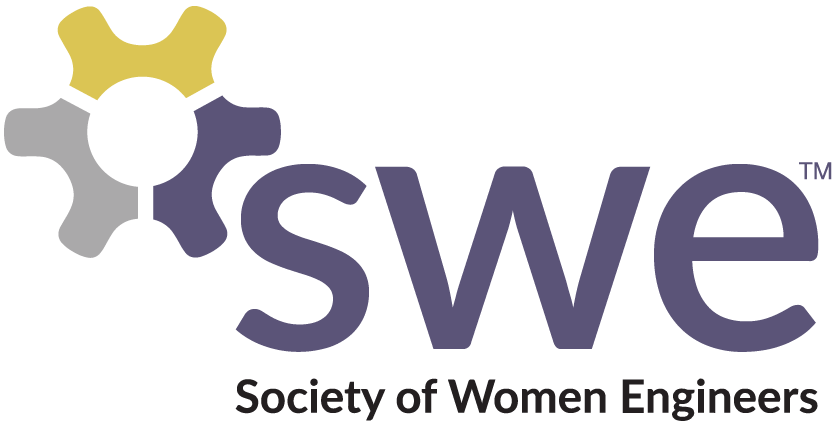 We support STEM and Children of Veterans scholarships annually. We helped develop
the
Machine Tool
and
Optics Technology
programs, both of which allow students to learn from Thorlabs personnel through onsite opportunities in our manufacturing facilities.
Our Engineering and Work-Study Program
at our UK office enables university students
to gain real-world work experience while
earning an additional stipend for their
tuition costs.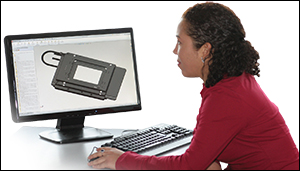 One of Our Engineers Reviews a Product Design File
Empowering Scientists of Color
Thorlabs has benefited from the racial, ethnic, and global diversity of our workforce and customer base. We stand in solidarity in the fight against racism and to actively recruit, mentor, and promote people of color. We also recognize that we can, and must, do better.
We realize that our industry needs to take greater action in encouraging and supporting the full participation of students, scientists, researchers, and engineers of color, as this underrepresented population often does not have the support needed to pursue and achieve a career in the sciences. To this end, we are committed to working with our industry associations to advocate for greater inclusion and racial equality in photonics, optics, and engineering. To represent our commitment to addressing these issues in our industry, we provide support to the following organizations:
A Spectrum is Generated Using Thorlabs Components
Advocating for LGBTQIA+ Team Members
We support our LGBTQIA+ employees, customer base, and members of the community. We are fortunate to have employees who empower one another and who are committed to helping increase our diversity and inclusivity here at Thorlabs.

As a company, we have rewritten policies to be more inclusive and prioritize inclusivity when building new facilities, such as creating all-gender restrooms. We support organizations such as the National Queer Asian Pacific Islander Alliance (NQAPIA) and look to take direction from employees who belong to the LGBTQIA+ community. Our ongoing commitment is to ensure that Thorlabs is a safe and comfortable place for all to work and thrive via freedom of self-expression.
Posted Comments:
No Comments Posted