"; _cf_contextpath=""; _cf_ajaxscriptsrc="/CFIDE/scripts/ajax"; _cf_jsonprefix='//'; _cf_websocket_port=8578; _cf_flash_policy_port=1244; _cf_clientid='95CC5077F8513997EA24F9169019A5CE';/* ]]> */
See what's new at Thorlabs:
View the full list of new products (below) or browse our entire product range.
All of these items are available now!

Choose

RSS Feed to have this information delivered to you.

1 New Product in the Actuators & Adjusters Family!
«« View All New Products
«« View ByCategory
We offer a wide range of DC motor, stepper motor, and piezo and manual adjusters for our extensive collection of stages and mounts.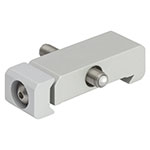 Rail Platform Positioners for 66 mm Rails (View Product Family)
1 New Product!

XT66N1- Rail Platform Return Positioner for 66 mm Rails RELEASED: January 14, 2019