See what's new at Thorlabs:
View the full list of new products (below) or browse our entire product range.
All of these items are available now!

Choose

RSS Feed to have this information delivered to you.

1 New Product in the Test & Measurement Family!
«« View All New Products
«« View ByCategory
Thorlabs offers two modular test and measurement platforms: the PRO8, available in 2-slot and 8-slot versions; and the TXP, available in 4-slot and 16-slot versions. Various preconfigured systems are offered, most with a preconfigured laptop, thereby providing an out-of-the-box solution. We also offer a Fourier-Transform Optical Spectrum Analyzer, broadband light sources, and other devices.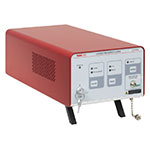 (View Product Family)
1 New Product!

LLD1530- Locked-Frequency Laser, 1532.8323 nm Vacuum Wavelength RELEASED: December 18, 2017