4 New Products in the Kits Family!
«« View All New Products
«« View ByCategory
Our kits include general purpose component kits as well as experimental kits such as our Optical Trap Kit. The general purpose kits are great when first starting a lab due to the variety of components included. Our Optical Trap Kit, on the other hand, is a cost-effective optical trap built with Thorlabs parts. Finally, our educational kits include components for building classic experiments with detailed instructions and teaching materials.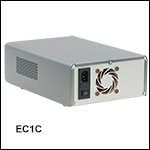 Benchtop Electronics Enclosure with Pre-Installed Accessories (View Product Family)
1 New Product!

EC1C- Benchtop Enclosure with Pre-Installed Electronics Modules, 200 mm x 300 mm x 96 mm, Gray RELEASED: August 10, 2017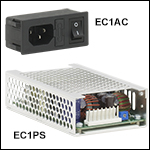 Electronics Modules for Enclosures (View Product Family)
3 New Products!

EC1AC- AC Power Inlet with On/Off Switch and Fuse Holder RELEASED: August 10, 2017


EC1F- Noctua Enclosure Fan Module RELEASED: August 10, 2017


EC1PS- Power Supply Module for Custom Electronics Assemblies RELEASED: August 10, 2017